The Origins of GolfSpace
For the love of golf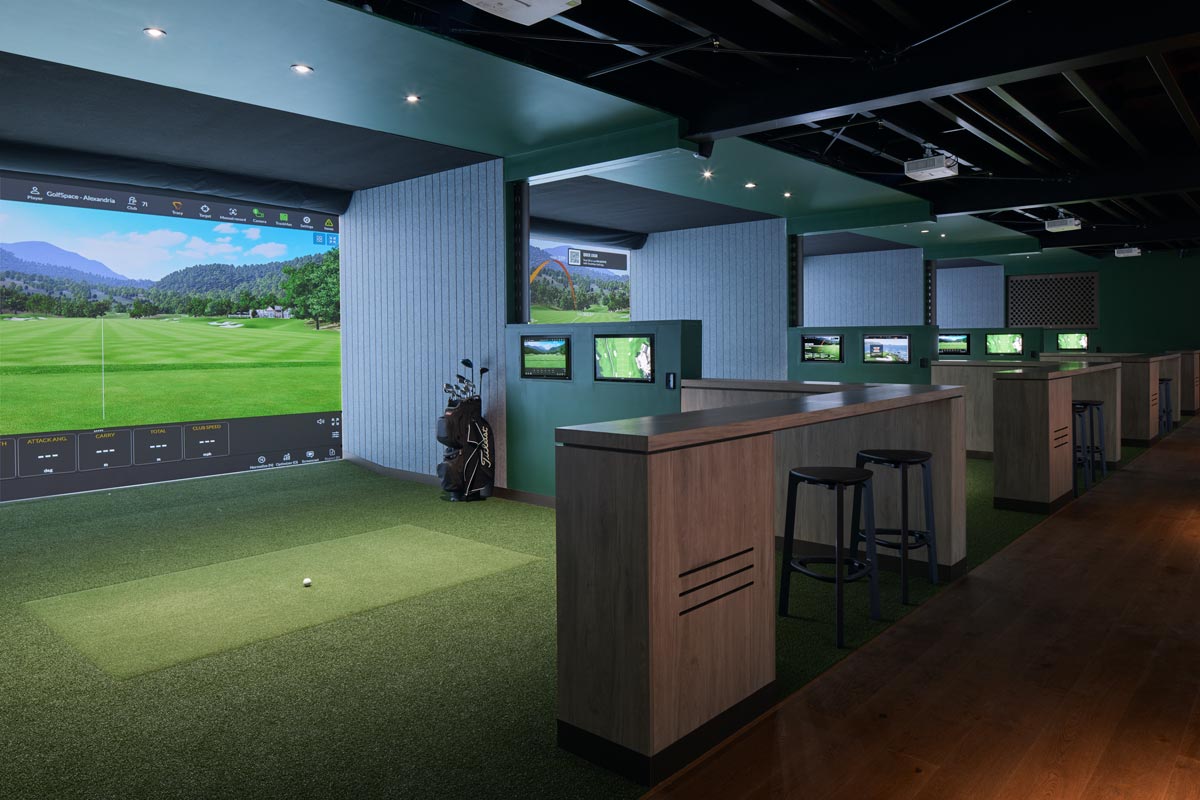 GolfSpace is offering golfers a whole new experience of how to improve their games combining high-end technology with a blend of improving indoors to improve your outdoor game.
GolfSpace is offering a unique training program for golfers called the PlayMaker 6 Challenge which will see golfers undergo a 12-week training program that looks at 6 key elements for improving their golf.
Four aspects will improve technical abilities across driving, approach play, chipping/pitching and putting.
The remaining two aspects look at how golfers manage their game around the course and improve their mindset to deal with everything that golf often throws up during a round.
Technology provides a benchmark of where the golfer's game is and tracks the improvement over the 12-week regime.
But where did the PlayMaker 6 Challenge and GolfSpace come from?
Both concepts are the brainchild of Dean Dewhirst.
He saw the opportunity after suffering frustrations whilst seeking improvement in his own golf game.
"Like most golfers, I would spend a lot of my time either going for lessons with a new coach, or spending time on the driving range. Just trying to get really good at ball striking, and controlling the ball flight."
In 2016, Dewhirst purchased his first launch monitor. He could see a way to improve more effectively via the data the launch monitor produced.
"I was just frustrated that the ball would go left or right and I couldn't control it. I wanted to know why, so I invested in the technology. I was inspired by practicing really hard thinking I was going to get this fixed."
What he uncovered was that he was stuck in a cycle similar to every other golfer seeking improvement.
Dewhirst realized that no matter how good the lesson was or how much more confident he was in his ball striking, it didn't translate to improving his score. He, like every other golfer, could still make bad decisions that would cost him shots and stop him from reducing his handicap.
"A golf coach would come around and give me lessons and we would just work on ball striking. And then I'd still go to the golf course, still make bad decisions and still not score well."
Things changed when an encounter with a professional laid the foundations for what would ultimately become GolfSpace.
The professional took Dewhirst for a virtual round of golf on a simulator. Dewhirst recalls the professional saying to him:
"I'm going to tell you when to hit certain golf shots and when not to go for a shot. I'm going to teach you how to play the course rather than just hit the ball. You're a really good ball striker but I think you're making a lot of mistakes."
The lesson proved transformative for Dewhirst.
Not only had the professional given him a deeper insight into mastering course management, but Dewhirst saw there was potential to turn this into a business and help other amateur golfers improve more quickly. 
After carrying out research, Dewhirst saw there were two distinct camps when it came to simulator technology and indoor golf:
100% pure coaching to improve technique

Social golf where there was as much emphasis on having a good time as the golf
Both offered their merits but there was something lacking. This is where GolfSpace could make a massive difference in the way golfers learn to improve their game.
But, it wasn't just about building another facility for golfers that offered a number of bays with launch monitors and screens for golfers to thrash balls into.
Dewhirst's experience in architecture gave him the idea to make the GolfSpace facility have an almost gym-like feel to it.
Explaining this vision further, Dewhirst observed:
"…A facility where people could come and work on their own individual program and train with a virtual coach. That was the future of what I wanted."
The PlayMaker 6 Challenge is reliant on data in charting the golfer's improvement similar to how additional weight or more repetitions measure improved performance in the gym.
Golfers can work on their games or work with one of the coaches in a fashion similar to using the personal trainer or continuing their training by themselves in the gym.
Attention to detail in the look, feel and aesthetics of GolfSpace is something that Dewhirst feels gives it a completely different feel from any other indoor facility that has been created before.
One area which has been given attention is the positioning of the hitting areas. In most indoor facilities the hitting areas are lined up next to each other which isn't ideal for any interaction. 
At GolfSpace, the hitting areas are designed in a way that interaction is more natural and easy:
"The interaction with group classes and tournaments if they were opposite each other would create a different human dynamic."
The attention to detail in creating the right ambience continues with the blend of lighting and space:
"The idea of space architecture is it's really well-lit and a beautiful space. You just want to spend time there and it makes you feel good. That's why we got the lighting right. There's a lot of thought that went into that."
Dewhirst's passion and experience for both architecture and golf have been combined to create an environment that golfers and non-golfers will enjoy spending time in.
The GolfSpace brand and philosophy are unique in the marketplace, but let's cast an eye towards the future. Where does Dewhirst see GolfSpace going?
"In three to five years, we want to see GolfSpace being a replicable turnkey business solution where there are 10 to 15 centres in Australia. Making indoor golf even more accessible."
Expansion into different territories around the globe is a distinct possibility with GolfSpace evolving more into an academy-style environment for those golfers serious about improving their games.
Dewhirst also sees the opportunity to create online tournaments in different venues:
"I imagine tournament golf, where people can turn up and play a round of golf in a competitive environment. Imagine playing someone in LA?!"
The future of GolfSpace is endless.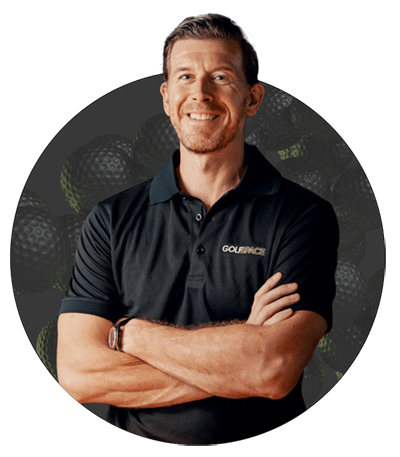 Dean Dewhirst
Founder of GolfSpace